The blog tour set up by TLC Book Tours has begun. They gave reviewers the opportunity to receive and review either book, so we have a some who chose Sailing out of Darkness and some who picked Becalmed.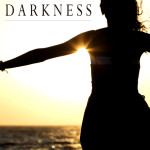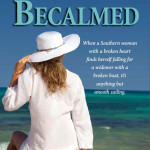 My publisher for Sailing out of Darkness was snowed in (or out) for a while, which meant that the books didn't get to some of the bloggers early enough for them to keep to the schedule. But today's blogger did. You can read Ellie's thoughts at Spiced Latte. I hope you'll stop by with a comment!
The updated schedule for the tour will appear here on TLC's webpage.
Normandie's Tour Stops
Wednesday, January 22nd: Spiced Latte Reads – Sailing Out of Darkness
To be Announced : The Most Happy Reader – Sailing Out of Darkness
Friday, January 24th: The Book Barn – Sailing Out of Darkness
Monday, January 27th: Obsessed Italian Brat – Sailing Out of Darkness
Wednesday, January 29th: Books and Bindings – Becalmed
Monday, February 3rd: Time 2 Read – Becalmed
Tuesday, February 4th: Staircase Wit – Sailing Out of Darkness
Wednesday, February 5th: Sammy the Bookworm – Sailing Out of Darkness
Thursday, February 6th: Good Girl Gone Redneck – Sailing Out of Darkness
Monday, February 10th: Shelf Pleasure (guest post)
Tuesday, February 11th: Cerebral Girl in a Redneck World – Becalmed
Wednesday, February 12th: The Most Happy Reader – Becalmed
Monday, February 17th: Patricia's Wisdom – Becalmed
Wednesday, February 19th: Cruising Susan Reviews – Sailing Out of Darkness
Thursday, February 20th: Obsessed Italian Brat – Becalmed
Monday, February 24th: Every Free Chance Book Reviews – Sailing Out of Darkness
Date TBD: Mary's Cup of Tea – Sailing Out of Darkness
Date TBD: Mary's Cup of Tea – Becalmed