Lots of news from my neck of the woods, but most of it has to do with my busyness. Besides writing the next Carolina Coast novel, I'm now a monthly contributor to Novel Rocket. The second Wednesday of every month you can find me there, talking about life as an author. But don't wait until Wednesdays: the blog has wonderful contributors every day.
As always, you can find me on Facebook.
And if you're on my mailing list, I'll let you know about new releases and other fun things, including opportunities for freebies and my new audiobooks. The second edition of Sailing out of Darkness just released and has been brought into the Carolina Coast fold with a brand new cover. One of my favorite narrators, Laura Jennings, will begin recording the audiobook soon.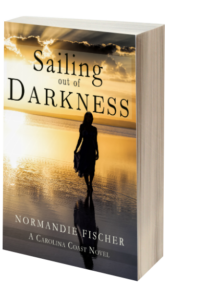 Sleepy Creek Press and I have teamed with Selz.com to create a store for my audiobooks, which will save you, the buyer, a chunk of change and will help me pay for the talented narrators I've hired. I'm very proud of the audiobooks we're produced and hope you'll check them out. You can listen to samples on my website or in the Store.
Keep in touch!