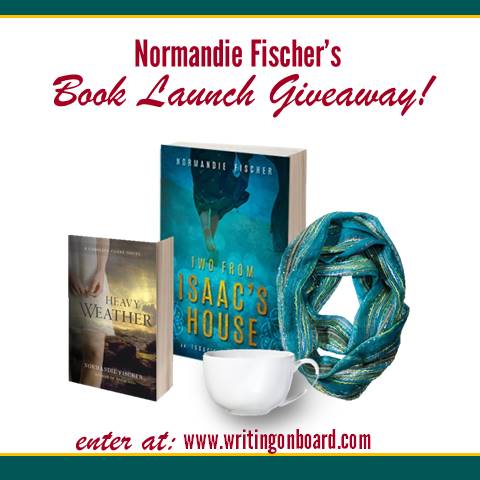 To celebrate the release of Two From Isaac's House, I'm offering a fun giveaway via the Rafflecopter form below. There are several ways to enter, so be sure to check it out! The giveaway is open only to entrants from the US, and
the winner will be announced next week.  (*Prize package may take up to ten days to ship.)
Prizes include:
– a copy of my new novel, Two From Isaac's House
– a beautiful infinity scarf
– a cappuccino mug (so you can sip while you read about Rina, Acie, and Tony in Perugia.)
– a bonus copy of my novel, Heavy Weather
You have six different ways to enter, and you can enter once a day for a greater chance to win!
 Also, leave a comment below, will you, and tell me how you answered the first question? I'd love to chat with you.
ENTER HERE: