Prelude to VIRTUAL LAUNCH: Day 5
Here we are at Day 5 of the prelude for the Becalmed's Facebook launch Party on July 1. We've met James, Elvie Mae, and Rita Whitlock, along with Isa Wellington. Today we meet the Morgans.
 Share This Blog Post to Win
FIRST WINNER CHOSEN TOMORROW!
For every unique share of this blog post on your blog, Facebook, Twitter, or other media outlets, I'll enter your name into the weekly drawing for a combination paperback and e-book of Becalmed.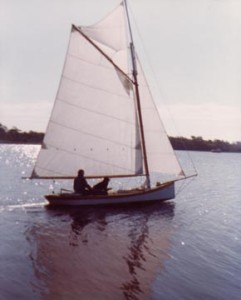 BECALMED'S CHARACTERS
Fifth up: Matt and Hannah Morgan

Matthew Morgan works too hard at the family lumber company because he wants things done his way. That, coupled with careless eating habits and exercise limited to climbing in and out of a golf cart, makes him a prime candidate for another heart attack. Sure, his younger brother has come home to help, but it doesn't seem to be slowing Matt down enough to keep Hannah's worry at bay.
Hannah Morgan adores her big, normally jovial husband. They've been together since high school, and, yes, they've had their share of heartache, but they've survived. If only that man would take better care of himself, Hannah'd have more time for her pedicures and manicures, and all the other important things in life.
Manicures especially. After all, she messes around with clay, creating wonderful pottery to grace the shelves in Down East Creations, and clay wreaks havoc on the hands. Her best friend since kindergarten, Tadie Longworth, co-owns the shop, which serves as a showplace for their art.
Hannah's stuck on rewind with Matt's medical issues. Which doesn't leave her as much time as she'd like to focus on the other messes in town.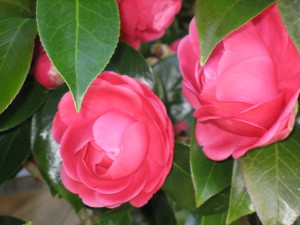 Share this on your blog, Facebook, Twitter, or wherever.
For each unique link to this post, I'll enter you in a drawing to win a paperback copy of Becalmed along with an e-version! I have ten characters to introduce. After each five, I'll pull a winner's name from the hat.
Save the Date: July 1
Watch for the virtual launch on Facebook, July 1
Giving away books at Becalmed's Facebook Launch Party from authors Lorrie Thomson, Roseanna White, C Hope Clark, Kathryn Craft, Barbara Claypole White, and Robin Patchen.
(PS. In case the Internet thingies that are supposed to tell me of shares decides to fail us, will you also leave a comment and tell me where you shared this so you don't get left out of the drawing?)