A long time ago, in pre-Internet / pre-social media days, my eyes were still young and too often turned inward.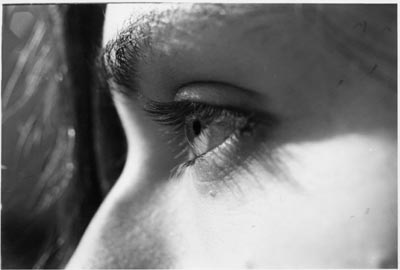 (Fine, sometimes they still are. That's what poetry is for: to release angst. I've less of it to release these days, hence fewer poems find themselves squiggled between lines.)
I wrote this one in those long ago days. The images will be familiar to many artists.
One's a Crowd
Lonely isn't lonely
If one looks from outside in.
It's just the inside out
That makes a person feel so thin.
Peering on the inside
One can see a host friends,
All caring, sorting, building, coping,
Sharing life with him.
I remember sitting alone, feeling disassociated, odd and out-numbered as I watched others interact. I was happiest with my clay or my pen.
But something happened between the then and now, between the me I was and the me I'm now — a healing, a rejoicing, an empowering — answered prayer as I learned how to like me and so  learned how to let others in.
Yes, some of that had to do with life changes: maturity and overcoming pain, marriage to my best friend, sailing to lovely places with him, watching healing happen within me. But some came about because of here. This ability we now have to reach out and touch kindred spirits who may live a continent or a world away.
Hello, Facebook! Hello, blogs! Hello, critique friends and writer friends and friend-friends! Hello, world!
You know who you are. So many of you, old friends and new, who've touched me and continue to touch my life. You have helped me grow as a writer and as a person. You've reached out and let me reach to you.
I give you a salute today and a peek into beauty from my window.
I hope to meet more of you in the days to come, either here or on Facebook — or in person. Grab a cup of something good and let's chat a while and get to know one another. None of us needs to feel lonely, no matter how crowded the room or how out of place we imagine ourselves. Reach out. Look around. Someone is waiting for you to say, "Hey, I'm me, and I'd like to know you."