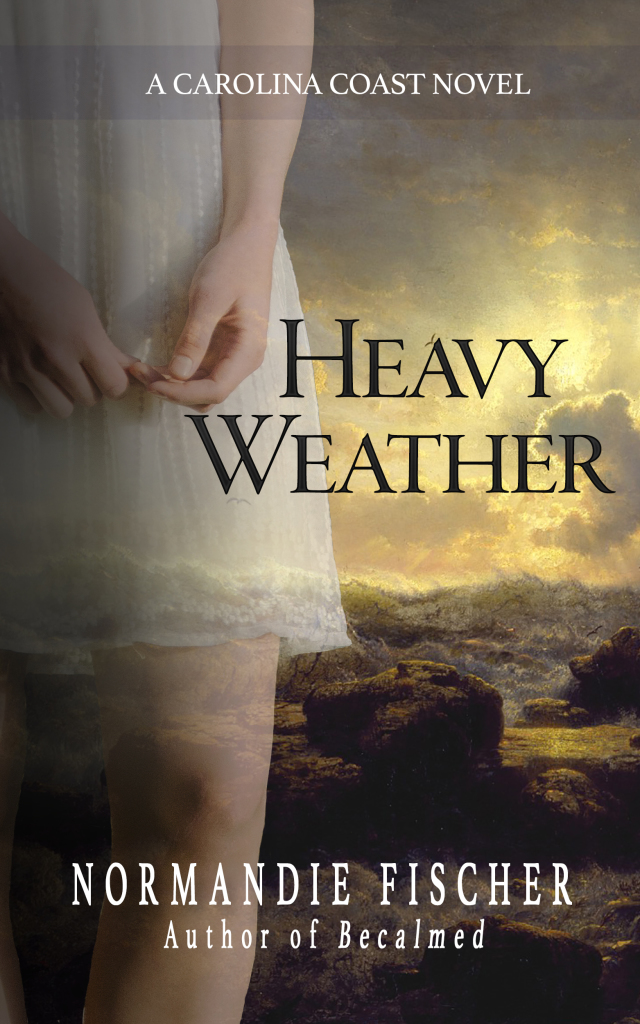 I've been through a million iterations of this cover. Loved one image but couldn't determine ownership. Loved another but found someone else had used it in a very unfortunate way. So, I went back to this one, which really represents the story in a more compelling way than the other two. I used the image of transparent innocence to show how two women see themselves: Annie Mac, an abused wife and mother who lost her innocence at a very young age, and Hannah, a childless woman whose best friends are now pregnant. The metaphorical sea rages as the women come together when Annie Mac's estranged husband tries to kill her and take their little girl and Hannah rallies her coterie of do-gooders in Beaufort--including Detective Lieutenant Clay Dougherty (who had a bit part in
Becalmed
) to try to save them all. The title is a sailing term.
Becalmed
, my first Beaufort book, showed the becalmed, windless life of Tadie. (Find it
here
.)
Heavy Weather
picks up the story two years later with Tadie's best friend, Hannah, trying to help two children and their mother escape the machinations of a murderer. Heavy weather, all right. What do you think of this cover? Would it make you want to buy it? Does it intrigue you?